Description
Three-layer ABA blown film machine is a machine used to make plastic film. It is made by heating plastic pellets or pigments and passing them through an extruder, then blowing the plastic into a film through an air flow. This film is commonly used in packaging materials such as plastic bags, plastic wrap, agricultural mulch, etc.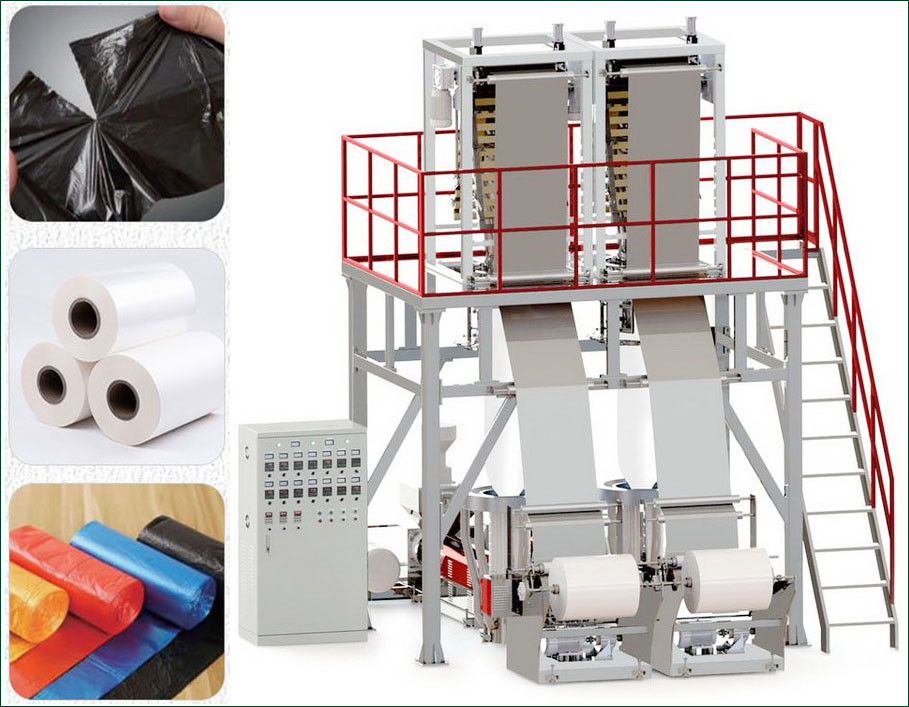 The three-layer ABA co-extrusion double-die blown film machine consists of two φ55/30 extruders, one φ65/30 and BL1200 auxiliary machines. The three-layer composite film is formed by extruding through the composite head, which greatly improves the physical properties of the film, increases the strength, and makes the film have good barrier properties, air tightness, heat sealing performance and printing performance.
Film Blowing Machine Advantages
Easy to operate
Strong power, stable performance and high accuracy, compact structure, small volume, reasonable layout and low noise;
Long use time
High production efficiency, accurate product size, etc., with forward and reverse functions, convenient operation, can effectively reduce production costs;
Strictly made
Do a good job in every detail, strictly control each device, avoid equipment instability due to device mismatch, and improve the service life of the equipment;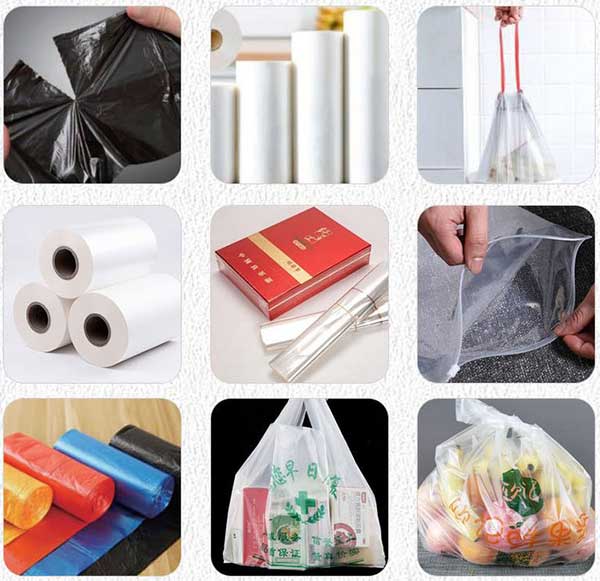 Blown Film Machine Features
1. The blown film structure of the die head is: A/B/C;
2. It can produce films with a width of 600 to 1000mm;
3. Each sub-extruder can be conveniently configured to produce a certain layer of film;
4. Do not disassemble the quick-change filter device and use a hand-pressed screen changer;
5. The main engine, traction machine, cooling fan, etc. adopt frequency conversion speed regulation to save energy and low noise;
6. The output of the whole machine depends on the combination and width of the film, and the output range is about 120 per hour
up to 150kg;
7. The power of the whole machine uses AC three-phase 380V power supply, and the control system uses 220V special power supply.
The computer control system uses 24V DC power supply;
8. The unit has been equipped with functional components, such as:, length meter alarm device, side profile, film display
Flat device; also equipped with PLC (Mick Weight) control system, etc.;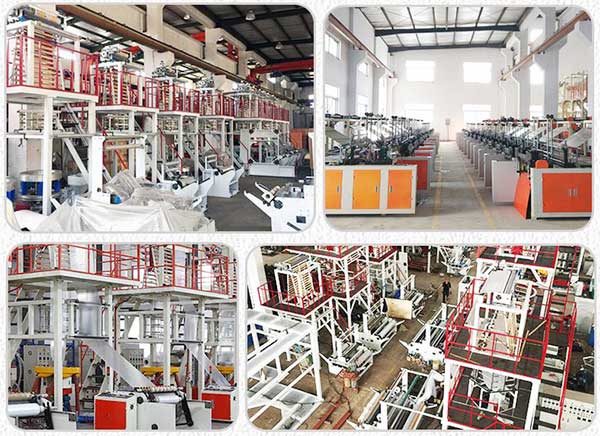 ABA Blown Film Machine Optional equipment
1. Auto Loader
2. Corona
3. Die Rotary Device
4. Air Compressor
5. Mechanics Screen Changer
6. Weight Measurement Control System
ABA film blowing machine is an advanced plastic film manufacturing equipment, which can produce films with higher quality and better performance by adopting ABA structure. Its advantages include uniformity and flatness of the film, high strength and the ability to manufacture various types of films. With the continuous advancement of technology, ABA film blowing machines will play an increasingly important role in the plastic film manufacturing industry.