Description
The tablet counting and filling machine adopts advanced counting technology, it can quickly and accurately count tablets and is used to count and fill the tablets according to the predetermined quantity. It plays an important role in the pharmaceutical industry to improve production efficiency and accuracy.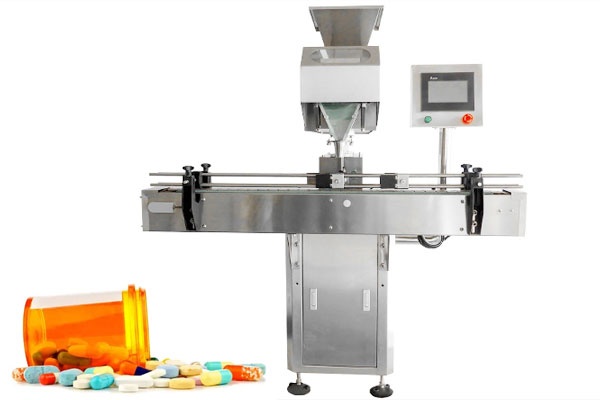 Tablet Counting And Filling Machine Details
Electric eye
Special electric eye protection device can ensure accurate grain counting;
Hopper
Stainless steel loading hopper, clean and hygienic in line with GMP standards;
Conveyor
The first empty bottle is transported to the discharge port and then transported to the tail;
Feed chute
Stainless steel feeding trough, equipped with flow baffle and vibrator, vibrating feeding, flow baffle can ensure the stability of feeding speed;
Control Panel
Equipped with vibration governor, rotation governor, vibrator switch, and master switch, intelligent control of counting grains, simple and convenient;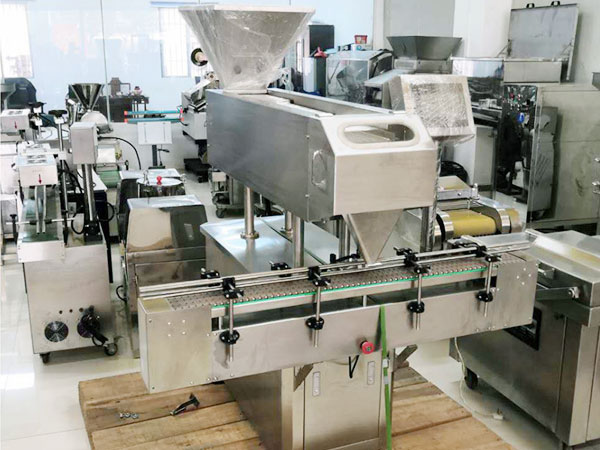 Pill Counting Machine Parameter
Capacity:

20-40 bottles/min

9000-18000 bottles/shift

Weight:
220kg
Loading range:
1-9999 grain/tablet adjustable
Voltage:
220V    50hz
Dimensions:
1450*1100*1400mm
Power consumption:
0.8kw
Suitable:
00-5#capsule, Φ5.5-12 Plain tablets, special-shaped tablets, sugar-coated tablets, Φ3-12pill
Tablet Counting Machine For Pharmacy Features
Accurate counting, stable operation, step-less speed regulation;
Vibration feeding, the vibration frequency is the feeding speed;
The number of grains can be adjusted arbitrarily within the range of 0-9999;
The body is made of all stainless steel, in line with GMP standards; a special electric eye protection device can ensure accurate counting;
The intelligent electronic counting machine has an electronic infrared counter, a vibrating feeding tray, an optoelectronic sensor, and an intelligent control panel;
In a word, the tablet counting filling machine is an efficient, accurate, and automatic mechanical equipment. It provides convenience and security for the pharmaceutical industry, can improve production efficiency, and ensure drug quality. With the continuous advancement of science and technology, tablet counting and filling machines will play a more important role in the pharmaceutical industry.