Description
Both use constant volume filling and constant quality filling two measuring methods.
Features of Semi-automatic flow meter filling machine
1. The built-in frequency converter has the double-speed filling function of fast first and slow later so that the filling speed will not be too fast and the material will overflow the container
2. Semi-automatic flow meter filling machine is made of stainless steel, with stable and reliable performance, easy to clean, and not suitable for damage.
3. PLC microcomputer control, convenient operation, the single operation can be done, saving labor
4. The filling head adopts a vacuum suction and anti-drip device, no bubbles are generated during filling, which reduces losses.
4. The filling speed and filling range can be adjusted as required to realize multiple functions in one machine.
Applicable products: coatings, inks, paints, lubricants, petrochemicals, fine chemicals and other liquids, fluids, and paste products.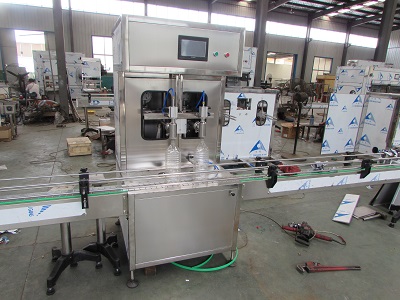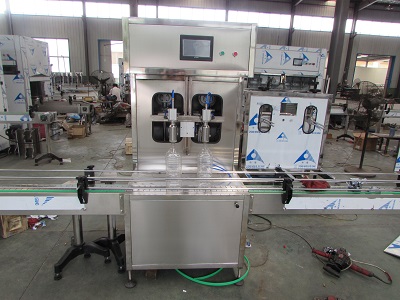 Technical parameters of Semi-automatic flow meter filling machine
| | |
| --- | --- |
| Number of filling heads | 2 |
| Work rate | 0.75KW |
| Capacity range | 1-40L (customized) |
| Applicable bottle height | ≥100-450mm |
| Applicable bottle diameter | ≥20mm |
| Dimensions | 900*750*1800mm (size is for reference only, the actual size shall prevail) |
| Production capacity | 200-300 barrels/hour |
| Weight: | 270Kg |
| Filling accuracy | ≤±0.5% |