Packaging machinery has developed and changed with the increase in demand
2023.05.12
With the further development of the packaging industry and the processing industry, there are new requirements for the effect and production methods of commodity packaging, especially in the context of changes in the development of the market economy, which promotes a new aspect of its development. Reflected in the market, for the development of packaging machinery to realize the green, energy-saving and environmental protection characteristics of packaging, new investment has been continuously made to provide production power to meet the changes in commodity packaging.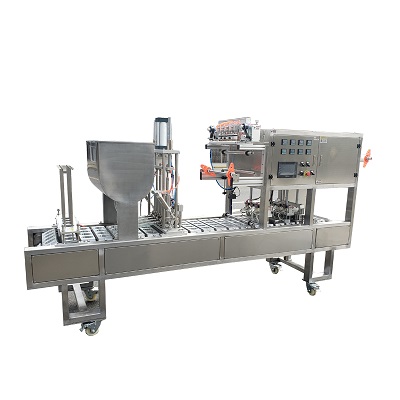 At present, with the continuous increase of the types of commodities on the market, their packaging forms have also become diversified. Moreover, the rapid development of the market economy has led to the improvement of low-carbon, environmentally friendly and green packaging. It has become a key requirement for the development of packaging machinery. Therefore, new research is needed in the recycling and reuse of packaging materials and products after they are put on the market, so as to be more conducive to the production enterprises to achieve the goal of low-carbon and environmental protection development.
Under the continuous improvement and development of science, the development of packaging machinery has also made new investment in the application of science and technology under the development of adapting to market changes. In order to meet the rapid increase in market demand, the development of packaging machinery needs the support of advanced science and technology to achieve its development goals, and then the market demand will be met, and the development of manufacturers and packaging machinery will benefit from this.