Description
NJP-400C automatic capsule filling machine's latest structure: The closed ten-position rotating table, has high precision, and low noise, and is best suitable for domestic machine-made tablets, and soon the key parts of the bearing and electrical equipment adopt the internationally famous brand, performance stability, and can be run at a high speed.
1. Small volume, low energy consumption, fast mold change, convenient.
2. The turning-around parts are in full closure and have excellent lubricating conditions. No oil dirt on the working bench, avoid the cross pollution with the medicine.
3. Shelter is fixed around the dose pan, which can recycle the powder, and reduce the dust on the working bench.
4. NJP-400C Automatic capsule filling machine adopts the man-machine interface, including the PLC programming controller, appear the capacity per minute, total output, dynamic empty capsules, and medicine powder condition, alarm for capsules lacking, and automatically stops for lacking medicine powder, breakdown diagnosing display.
Here is the automatic capsule filling machine youtube video working process in our factory for your reference!!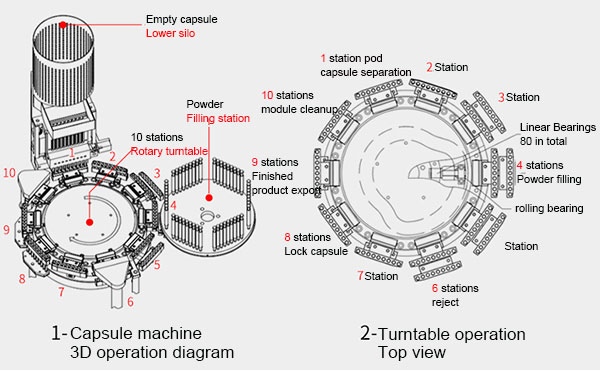 Vacuum capsule separation, the probability of capsule loading is 9.99%;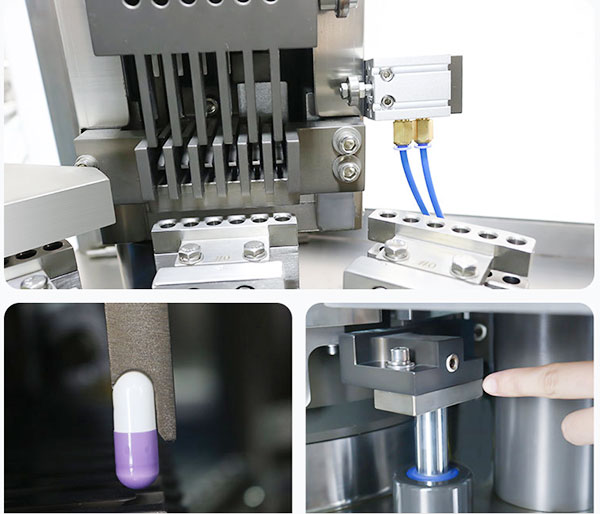 The capsule sowing comb is designed to fit the capsule without damaging the capsule;
Accuracy ± 3%
New 3D filling debugging, high precision;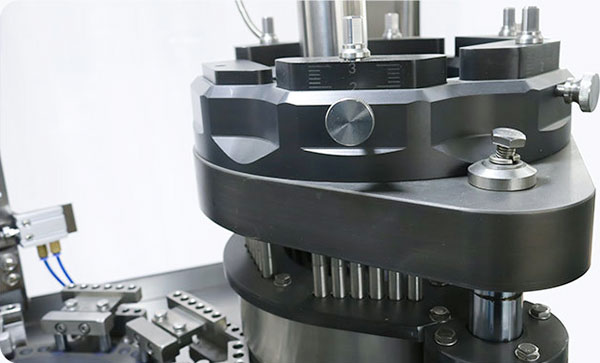 The concentricity of the mold is precise, and the capsule does not rub the edge or damage it;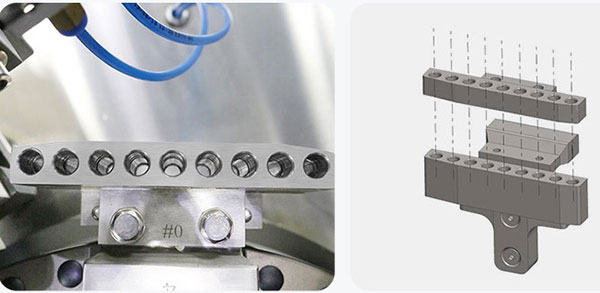 New double seal design, no dust enters the turntable;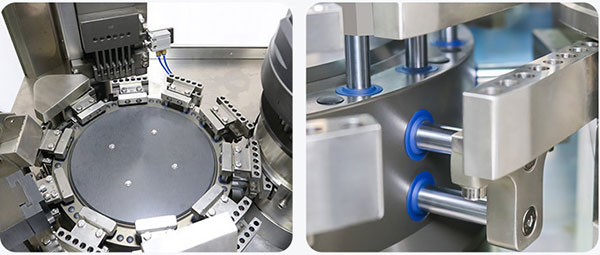 Equipped with rejecting stations to remove defective products in time;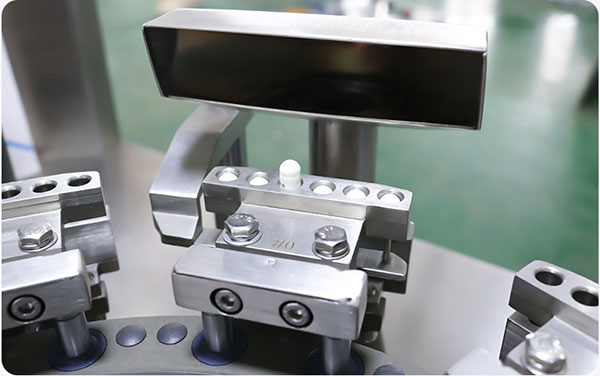 | | | | |
| --- | --- | --- | --- |
| Item | Name | Brand | Spec/Model |
| 1 | PLC | DELTA | DVP16EC00R3 |
| 2 | Frequency Converter | DELTA | MS300-0.75KW |
| 3 | Touch Screen | REVIEW | TK6070IQ |
| 4 | Converter | SIEMENS | 6SL3210-5BE21-5UV0 |
| 5 | AC Contactor | SIEMENS | 3RT6026-1AN20 |
| 6 | AC Contactor | SIEMENS | 3RT6015-1AN21 |
| 7 | Air-breaker | SIEMENS | 5SY6325-7CC |
| 8 | Air-breaker | SIEMENS | 5SY6110-7CC |
| 9 | Thermal relay | SIEMENS | 3RU6126-1JBO |
| 10 | Intermediate relay | OMRON | MY2N-G3 |
| 11 | Switch | MINGWEI | D-60B |
| 12 | Open-phase protector | CHINA | XJ3-G |
Product standardization, equipment parts can be universally interchanged, and mold replacement is convenient and accurate;
The lower cam design is adopted to increase the pressure of the atomized oil pump, keep the lubrication in the cam groove, reduce wear, and prolong the service life of parts;
Based on the lower plane of the dosage plate, three-dimensional adjustment, and uniform gap, effectively ensure the difference in loading, and it is very convenient for cleaning;
Using a high-precision indexer, the vibration is small, the working noise is lower than 80db, and the vacuum positioning mechanism is used to make the capsule loading rate reach more than 99.9%;
If you are also interested in the fully automatic capsule filling machine to help your business, welcome to contact us freely to get a free quote online!!