Description
The fully automatic tube filling and sealing machine is an efficient and reliable equipment used for filling and sealing various tubular products such as cosmetics, pharmaceuticals and food, etc. This machine uses advanced technology and innovative design to improve production efficiency and ensure product quality and safety.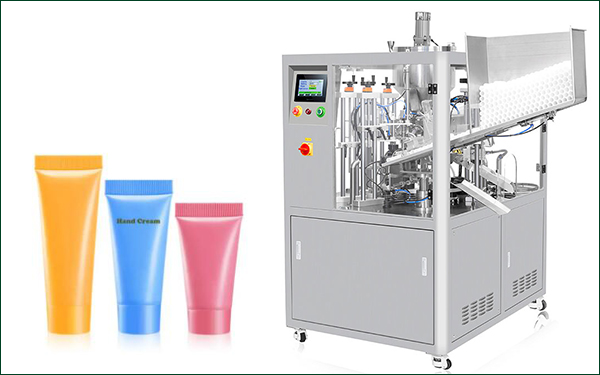 Tube Filling And Sealing Machine Features
Using PLC control, the operation is simple;
Uses 220V voltage, no chiller required, plug and play;
Using American-style circuit electrical boxes, the failure rate is extremely low;
Use ultrasonic waves to weld the tail of the hose. The welding strength is equivalent to the plastic itself. It can automatically align, weld, cut the tail, and serialize the pipe;
HX-009 Automatic Tube Filling And Sealing Machine Parameter
| | |
| --- | --- |
| Sealing diameter | 10-50mm |
| Material | Stainless steel |
| Sealing speed | 23-28 pcs/min |
| Supply voltage | 220V/60HZ |
| Gross weight | 450kg |
| Working Pressure | 0.6 Mpa |
| Sealing height | 50-200mm |
Here is the automatic tube filling and sealing machine youtube video working process in our factory for your reference!!
Fully Automatic Tube Filling And Sealing Machine Details
1. Using PLC digital code precision control switch, 1/100 accurate setting, simple, reliable and stable.
2. The welding process is stable and does not damage the outer wall pattern. There is no need to wait for heating or a chiller. Easy to operate and maintain.
3. The filling is accurate, with an error within 1%, and is suitable for various fluid liquids and pastes with low viscosity. And it has a suction-back function without drawing.
4. IC precision control circuit and automatic overload protection system have resonance when no-load and no-load, so there is no need to adjust the frequency of the welding head.
5. Fully automatic ten-station turntable control, automatic tube dropping, filling, welding, residual material cutting, ejection, output calculation, date printing and fast welding speed.
6. Using 9-channel pneumatic group control technology and 7-channel photoelectric detection technology to optimize the transmission structure, the sealing action is coordinated and accurate.
7. The ultrasonic wave adopts the American route's automatic frequency tracking design, which does not require frequency modulation and completely avoids burning out the internal circuit due to uncoordinated mold frequencies.
8. In order to adapt to hoses of different materials and thicknesses such as plastics and aluminum-plastics, American ultrasonic lines are used, which have high welding strength and good sealing. The joint strength is equivalent to that of plastic as a whole.
9. Equipped with photoelectric detection, which integrates machinery, light, electricity and gas, it can automatically identify whether there is a tube or not. If there is no tube, it will not be filled. If the tube supply is not in place and the air pressure is low, it will automatically shut down and alarm.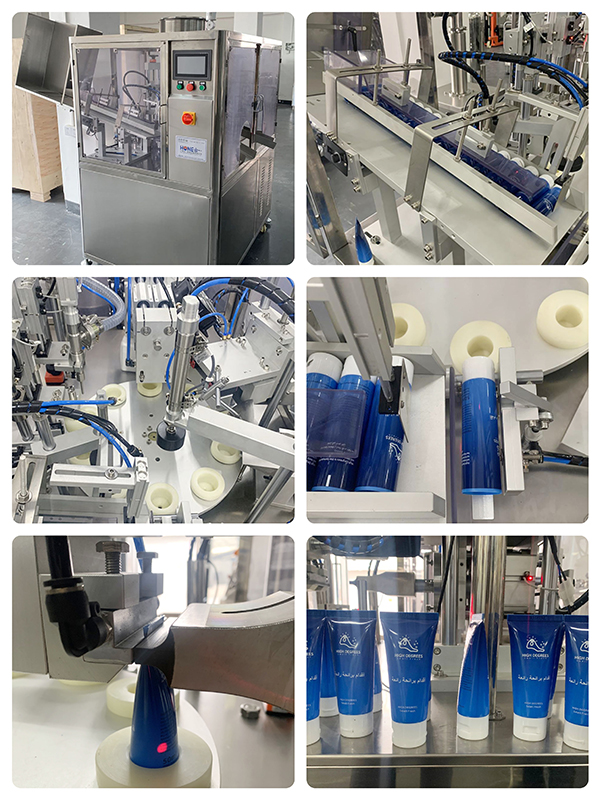 The fully automatic tube filling and sealing machine is an advanced piece of equipment that is efficient, reliable and flexible. It can improve production efficiency, ensure product quality, and bring lasting benefits to enterprises. If you are looking for an advanced filling and sealing solution, consider fully automatic tube filling and sealing machines. If you have any questions about fully automatic tube filling and sealing machines, please feel free to leave us a message online! !