Description
A high-speed rotogravure printing machine is suitable for multi-color one-time continuous printing of roll film materials with excellent printing performance such as BOPP, PET, PVC, PE, aluminum foil, and web, and is widely used in high-grade printed matter. The main electrical appliances are equipped with imported brands, with a high degree of automation, good stability, accurate overprinting, and high yield. It is currently the most advanced high-speed gravure printing equipment in China.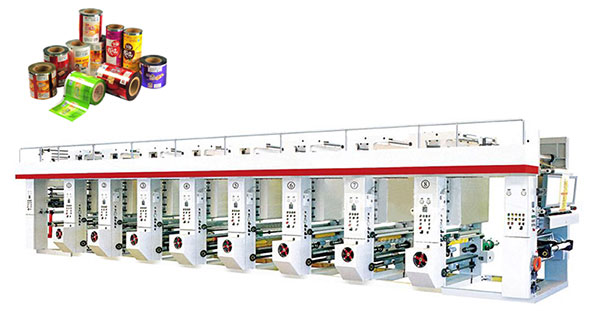 Note: According to customer needs, it can be equipped with a horizontal automatic color registration mechanism, positive and negative printing mechanism, electronic shaft transmission mechanism, ink delivery roller mechanism, etc.
Rotogravure Printing Machine Advantages
Easy to operate
Strong power, stable performance, high accuracy, compact structure, small size, reasonable layout, and low noise;
Strictly made
Do a good job in every detail, strictly control each device, avoid equipment instability due to device mismatch, and improve the service life of the equipment;
Long practical life
High production efficiency, accurate product size, etc., with forward and reverse functions, and convenient operation, can effectively reduce production costs;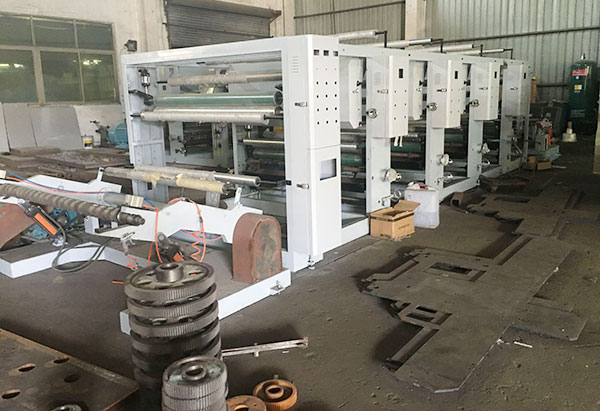 HT-Y 600-1000 High-speed computer gravure printing machine Parameter
Model:             HT-Y-600                 HT-Y-800                HT-Y-1000
Printing Speed:    10-120m/min            10-120m/min             10-120m/min
Printing Length:  200-1250mm/240-850mm  200-1250mm/240-850mm  200-1250mm/240-850mm
Diameter of Roll:     600mm                600mm                    600mm
Total Power:        18kw                    21kw                       24kw
Max. Printing Speed:  50m/min                50m/min                  50m/min
Format Precision:    <0.15mm/t0.25mm    <0.15mm/t0.25mm     <0.15mm/t0.25mm
Power of the main motor: 4kw                   4.5kw                        5.5kw
Fan Power:           0.18kw/group         0.19kw/group            0.19kw/group
Heating Power:      3.2kw                 3.2kw                    3.2kw
Printing Width:        600mm                 800mm               1000mm
OverallDimension:    8800x1400x2000mm  8800x1600x2000mm  8800x1800x2000mm
8800x1200x1700mm  8800x1400x1700mm   8800x1600x1700mm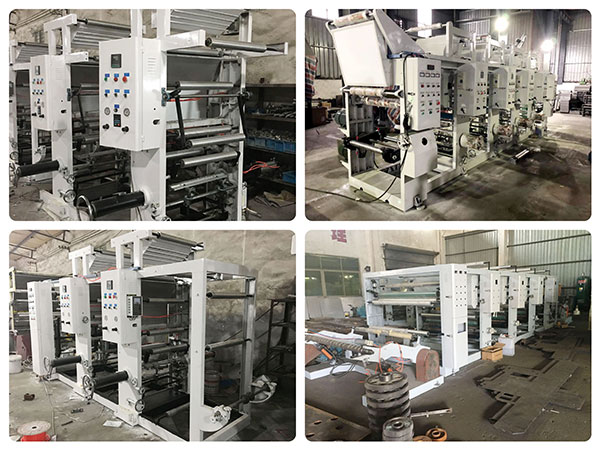 Rotogravure Printing Machine Features
1. Closed oven system;
2. Automatic ink circulation system;
3. Printing line speed and meter display;
4. The host frequency conversion speed regulation;
5. Double-station manual flipping can realize non-stop refueling;
6. Pneumatic embossing system and pneumatic squeegee multi-directional adjustable system;
7. The retractable shaft adopts the air expansion shaft, which is convenient for loading and unloading;
8. The whole machine is a frame-type high-quality cast iron structure with good stability and shock resistance;
The rotogravure printing machine is an efficient, precise and versatile printing equipment. It plays an important role in the packaging, publishing and printing industries and brings us high quality prints. With the continuous advancement of technology, rotogravure printing machines will continue to develop, bringing more opportunities and challenges to the printing industry.