Description
The HT-Y 4 color flexo printing machine uses flexographic printing technology, in which the printing pattern is engraved on a rubber plate, and then the ink is transferred to the printing material by a roller. Four-color printing usually uses cyan, magenta, yellow and black inks, and more colors and effects can be achieved by mixing these colors. This makes it ideal for applications requiring the printing of complex graphics and color images. Whether it is labels, packaging materials, or other printed products, the HT-Y four-color flexo printing machine can meet users' requirements for printing quality and efficiency.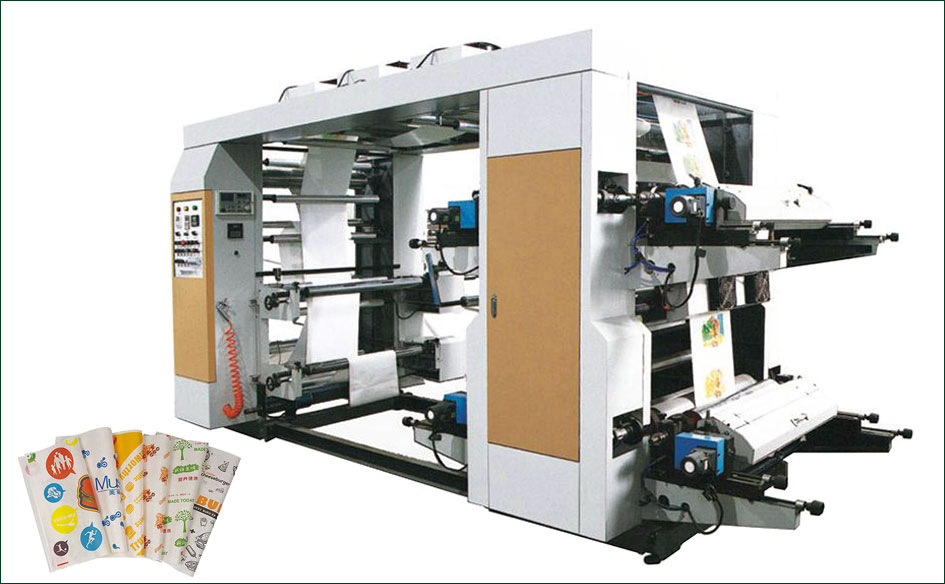 It is suitable for printing on various materials such as cotton paper, cardboard, coated paper, self-adhesive, aluminum foil paper, BOPP, PET plastic film, etc. Since this product uses water-based ink or UV ink, it meets the environmental protection printing standard, especially suitable for food and Printing pharmaceutical packaging. Widely used in food and beverage packaging, pharmaceutical packaging, carton pre-printing, hang tags, paper cups, labels, and other printing industries.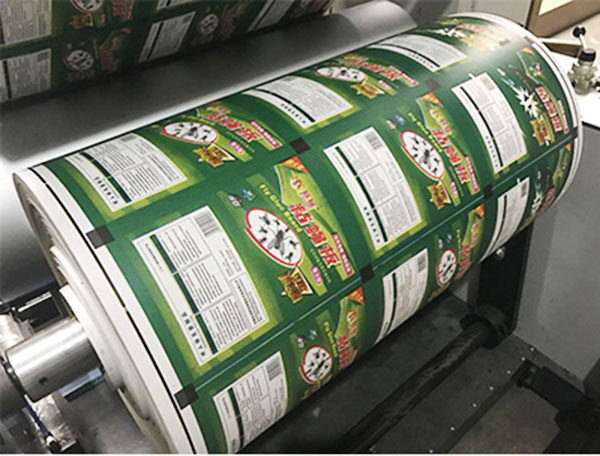 4 Color Flexo Printing Machine Advantages
Excellent print quality
It uses a high-precision printing head and precise ink control system to ensure that each print has a clear, full image and accurate color reproduction. This makes the printed matter stand out from the competition in the market and enhances the brand image and product value.
High-speed printing capability
It adopts an advanced transmission system and control technology, which can complete printing tasks at a faster speed. This not only improves production efficiency but also enables users to meet market demands more quickly.
Easy operation and maintenance features
It adopts a user-friendly interface and an intelligent control system, enabling operators to easily grasp and operate the equipment. At the same time, the machine also has excellent stability and durability, which reduces the cost and time of maintenance and repair.
Here is the flexo printing machine 4 color working process in our factory for your reference!!
4 Color Flexo Printing Machine Parameter
| | |
| --- | --- |
| Model | HT-Y 4 |
| Style | Helical Gear |
| Printing color | 4 colors |
| Printing speed | 10-50m/min |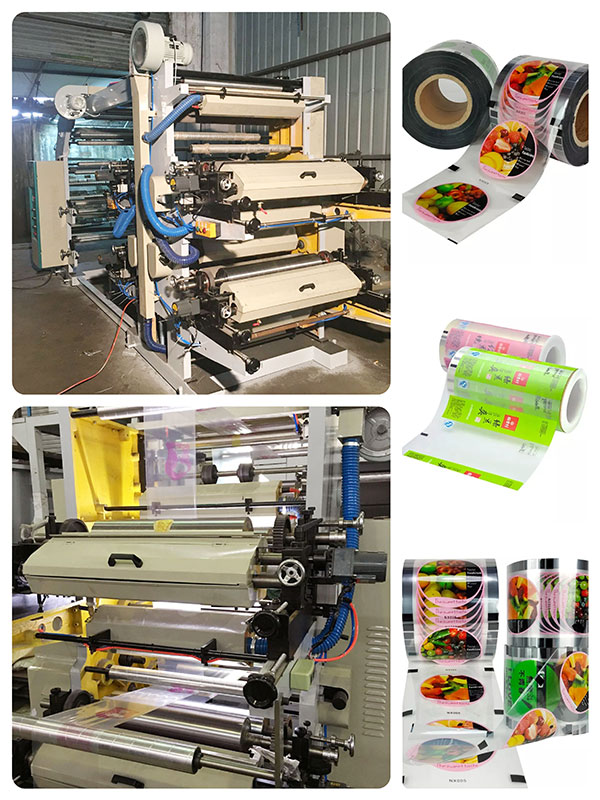 Four Color Flexo Printing Machine Features
Small footprint, saving plant area;
It can be used as a general gluing machine;
The printing process is stable and saves ink;
Accurate color registration and clear patterns;
Hot air drying, automatic feeding, and unloading;
It is convenient and quick to adjust the plate and color registration;
There is an automatic stop and automatic counting mechanism when the material is cut off;
Adopt motor frequency conversion step-less speed regulation technology, convenient and stable speed regulation;
A variety of different or the same color patterns can be printed on the product at the same time, and various color combinations can be made;
The high-speed 4-color flexographic printing press is an advanced printing equipment with excellent performance and excellent printing quality. The machine adopts the latest technology and innovative design, providing users with efficient and reliable printing solutions.