Description
G1WG-U-shaped pneumatic tomato sauce filling machine is an efficient and reliable filling equipment, which is widely used in the food processing industry. It adopts advanced pneumatic technology, which can quickly and accurately complete the filling work of tomato sauce.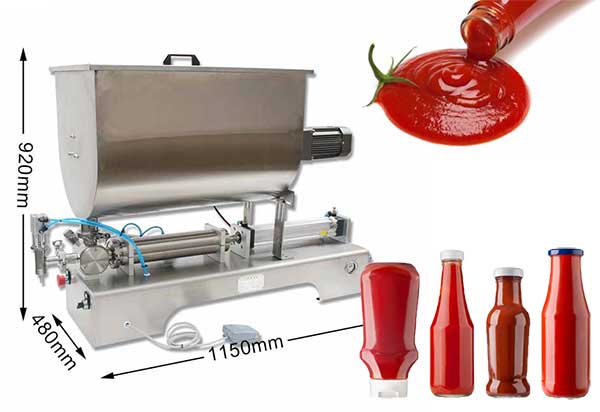 The unique feature of this tomato chili sauce filling machine is its U-shaped hopper design. With this design, it saves space and adapts more easily to different line layouts. It can be easily connected with other equipment to form a compact ketchup production line and improve the efficiency of ketchup production.
G1WG-U Tomato Sauce Filling Machine Advantages
1. Strong attraction;
2. High-precision filling;
3. Built-in stirring function;
4. All stainless steel body,corrosion-resistant;
5. Large capacity hopper and fast filling speed;
6. G1WG-U Pneumatic filling machine the hopper has a stirring function to make the material filling more uniform;
Here is the tomato sauce filling machine working process in our factory for your reference!!
G1WG-U Pneumatic Filling Machine Parameter
| | |
| --- | --- |
| Model: | G1WG-U |
| Working Method: | Pneumatic, work with air compressor |
| Filling Category | Paste and Liquid |
| Number of Filling Heads | One/Double/Multiple |
| Working Speed: | 15-35 Cans/min |
| Filling Range: | 50-500ml |
| Filling Nozzle Diameter: | ≥4mm |
| Filling Accuracy: | ≤±1% |
| Hopper Volume: | 80L |
| Working Pressure: | 0.4-0.9MPa |
| Anti-drip function: | Yes |
| Can be with Heater Mixer | Yes |
| Power Supply | 220V/110V  50HZ/60HZ |
Chili Sauce Filling Machine Features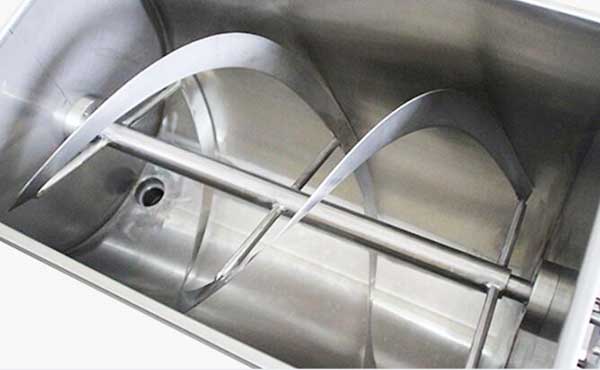 Rotary blade stirring stand
Rotary blade stirring support, stirring more evenly and smoothly;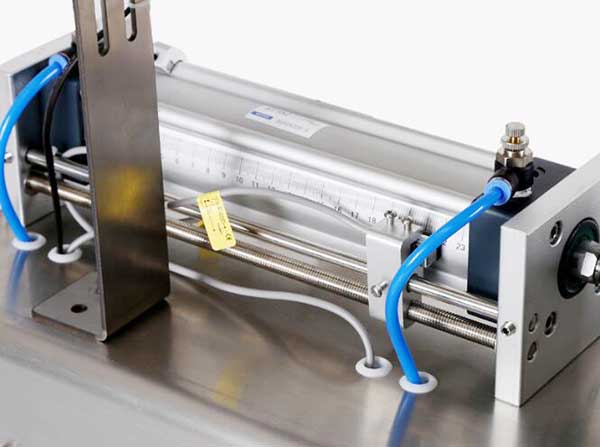 Using genuine cylinder
Using Youpin cylinder, it is stronger, more efficient and durable;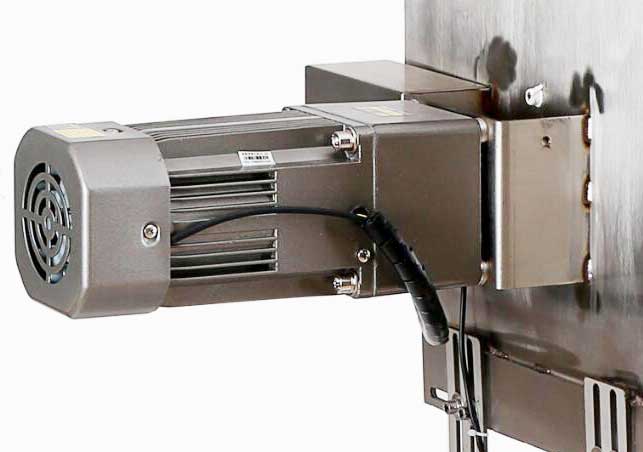 High power motor
High-power motor, more powerful, less noise, stable performance;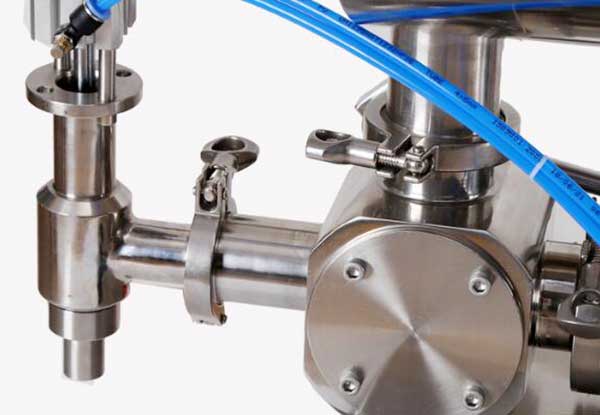 Stainless steel anti-drip discharge nozzle
Anti-shake design, stable and durable, quantitative filling without clogging, high-precision anti-drip filling system;
U-shaped pneumatic tomato sauce filling machine is an efficient and reliable equipment that can meet the needs of production lines of different scales. Its unique design and flexibility make it ideal for ketchup/chilli sauce production. Whether it is large-scale production or small-scale tomato sauce/chili sauce production, this filling machine can improve production efficiency and save costs.