Description
G1WG Pneumatic filling machine has reasonable structure, compact size, reliable performance, accurate quantification, and convenient operation. The power part adopts pneumatic structure, and the material contact part is made of 304L stainless steel, which conforms to GMP certification. According to the needs of users, the filling volume and filling speed can be adjusted arbitrarily within the range of models, and the filling accuracy is high. The filling head adopts anti-drip and lifting filling device.It is suitable for the filling of liquids, ointments, small bottles of hotel shampoo, shower gel, and other materials. Users can set the filling capacity according to their needs.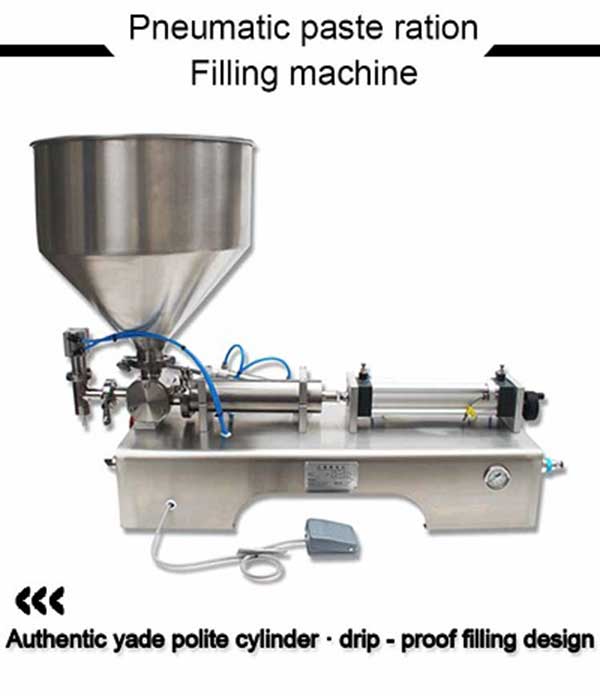 Pneumatic Filling Machine Advantages
Durable;
Stable filling;
Quantitative filling;
Thickened fuselage;
High filling accuracy;
Stainless steel material;
Pneumatic Filling Machine Parts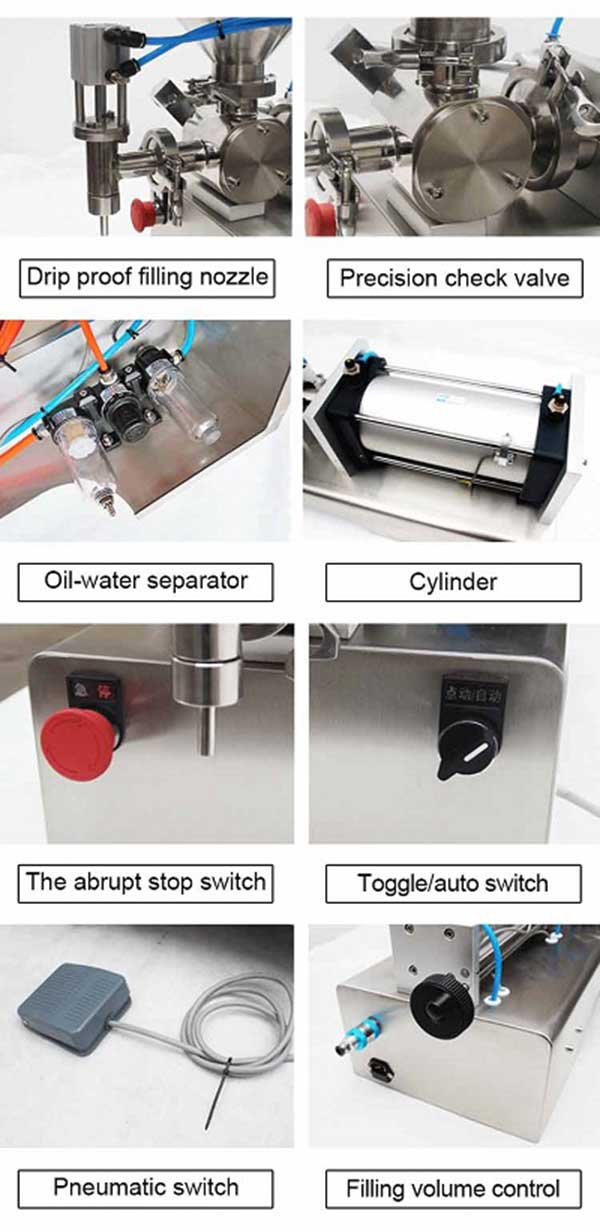 Paste Filling Machine Features
1 Manual/automatic
Get started quickly to meet different operational needs;
2 Filling nozzles
Stable filling with stainless steel outlet, high filling precision, anti-drip filling;
3 Cylinder fine grinding
Using fine material, good wear resistance, corrosion resistance, high temperature resistance, not easy to deform, long service life;
4 Kinds of accessories
Refined rotary valve Filling nozzles of various sizes Guaranteed quality, long service life, free switching, optional control methods according to your preferences;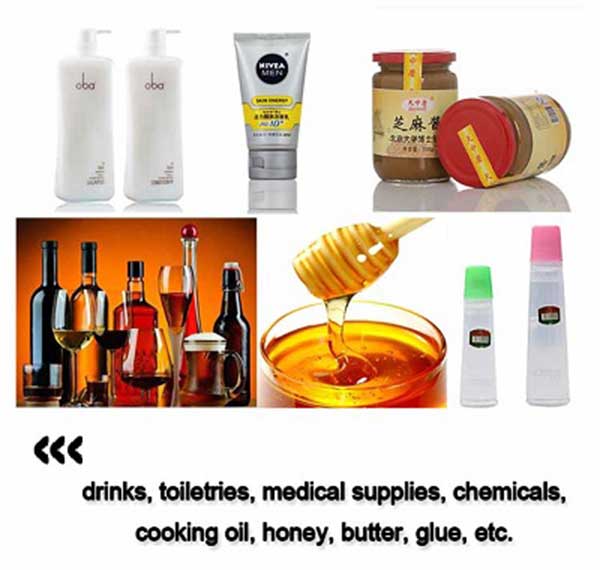 G1WG Small Filling Machine Technical parameters
| | |
| --- | --- |
| Model: | G1WG |
| Working Method: | Pneumatic, work with air compressor |
| Filling Category | Paste and Liquid |
| Number of Filling Heads | One/Double/Multiple |
| Working Speed: | 15-35 Cans/min |
| Filling Range: | 50-500ml |
| Filling Nozzle Diameter: | ≥4mm |
| Filling Accuracy: | ≤±1% |
| Hopper Volume: | 30L |
| Working Pressure: | 0.4-0.9MPa |
| Anti-drip function: | Yes |
| Can be with Heater Mixer | Yes |
| Power Supply | 220V/110V  50HZ/60HZ |
Here is the pneumatic filling machine youtube video working process in our factory for your reference!!
The pneumatic filling machine is single head, we can support double heads,four heads penumatic filling machine according to customer's specific request!!If you also interested in the pneumatic filling machine, welcome to contact us freely to get more details online!!