Description
The net weight liquid filling machine has novel design, beautiful appearance, friendly interface, strong adaptability, simple operation, accurate filling volume and convenient maintenance. It is widely applicable to the filling of various liquids, viscous bodies and pastes, and it can also fill semi-fluids, pastes, and sauces containing particles wait.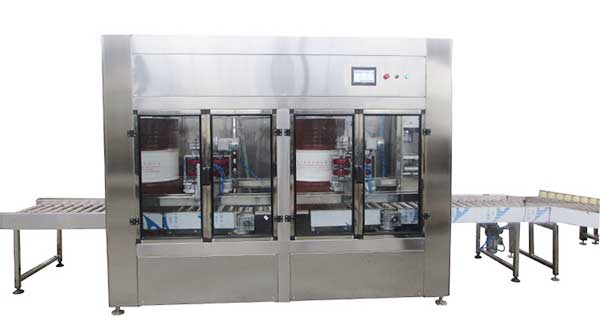 Automatic Net Weight Filling Machine Advantages
1. Mechanical seal and automatic suction double anti-drip;
2. High-precision liquid pump, accurate and reliable quantitative;
3. High-efficiency filling with double flow rate at a first fast and slow later;
4. The high-strength stainless steel frame is adopted, which is easy to disassemble and assemble and easy to clean;
5. This automatic net weight filling machine has the function of automatic barrel rotation, just put the barrel on the conveyor belt;
6. The man-machine interface can directly set the filling volume, and the filling volume and filling speed are easy to adjust, operated, and displayed by the touch screen, and the appearance is beautiful;
Here is the weight liquid filling machine youtube video working process in our factory for your reference!!
Weight Liquid Filling Machine Technical parameters
| | |
| --- | --- |
| Number of filling heads | 2 heads |
| Filling range | 100-250L |
| Work efficiency | 50-150 barrels/hour |
| Working voltage | 380V |
| Filling accuracy | ≤0.5% |
| Dimension | 11500*2500*2500mm |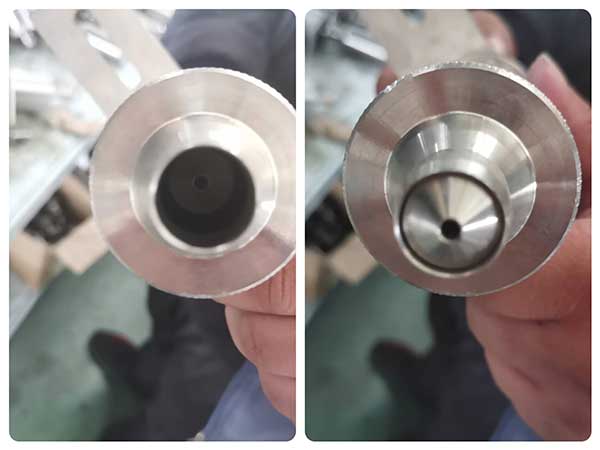 Automatic Liquid Filling Machine Features
Free choice of net weight/gross weight, automatic/manual filling method;
Good filling stability, reduce loss, save cost, improve operating efficiency and product qualification rate;
The system adopts PLC programmable controller control, photoelectric switch positioning, fully automatic operation;
Quick start/emergency stop of the filling gun, adjustable height of the filling gun, suitable for filling various packaging barrels;
Equipped with double ball valve group and filling gun with large, small and micro three-stage filling method to make filling accurate and fast;
Professional-grade filling gun, made by the overall process, prevents dripping and splashing; quick connector, easy to disassemble and wash;
Automatically remove the gross weight of the barrel, intelligent fool-proof, fault detection, real-time display of equipment information, stable performance;