Description
FR-900L Plastic film bags sealing machines are widely used in the food, pharmaceutical aquatic, chemical and electronics industries.
The sealing machine can seal all kinds of bags
Kraft paper, fresh-keeping bags, tea bags, aluminum foil bags, shrink film, food packaging bags, etc.
Notice: This machine is standard with an embossing wheel. If need the smooth wheel and stripe wheel need to buy additional ones.
The operation method for printing wheel to change the date
A: Use an across screwdriver to unscrew the screw head
B: Unscrew the top screw, the screw does not need to take off, you can unscrew
C: Lift the wheel by hand, slowly remove the wheel
D: Remove the embossing wheel
E: Wheel and wrench
F: FR-900L Plastic film bags sealing machine with the wheel, wrench unscrew the lid
G: Unscrew the lid, took out the words, and Change the words you need.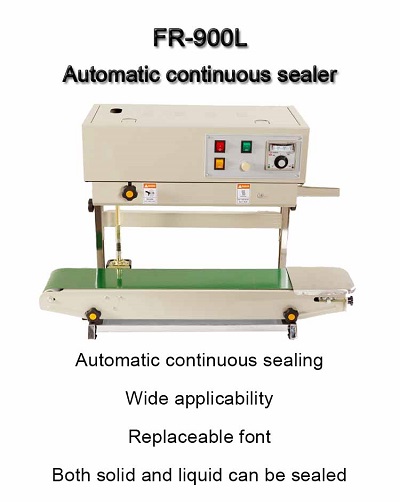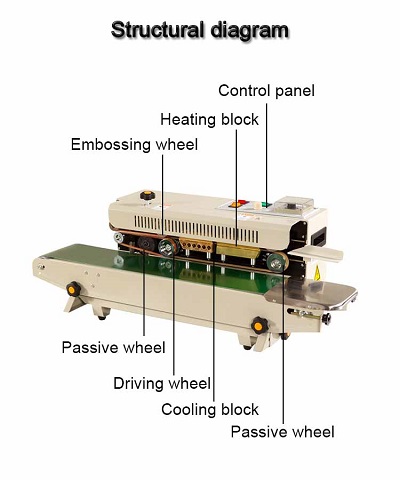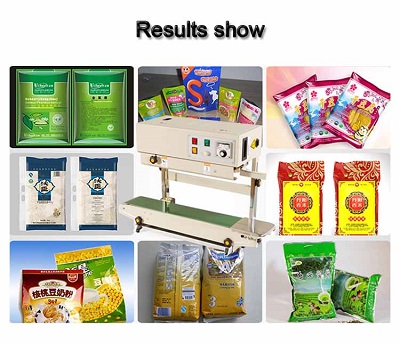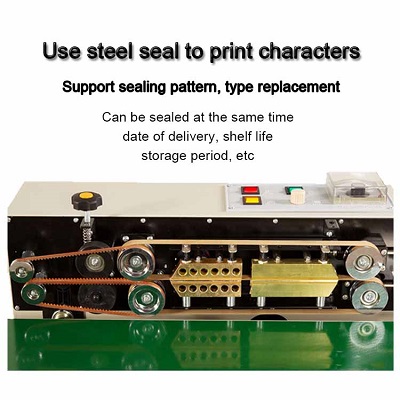 Technical parameters of FR-900L Plastic film bag sealing machine
| | |
| --- | --- |
| Model | FR900L |
| Power | 220V/50Hz 500W |
| Weight | 23kgs |
| Seal products Thickness | 0.2-0 .80 mm |
| Seal width | 0.24 in-0.48 in |
| Sealing length | 0 – infinity |
| Dimension(L*W*H) | 89*45*38cm |