Description
DZW-500 external vacuum packaging machines can be vacuumed or inflated. It has three functions vacuum sealing, direct sealing, and inflatable sealing. It is a multi-functional machine. The sealing size of the packaging bag should not be larger than 50cm. External vacuuming Vacuum machines have no volume and space limitations and have a wide range of uses.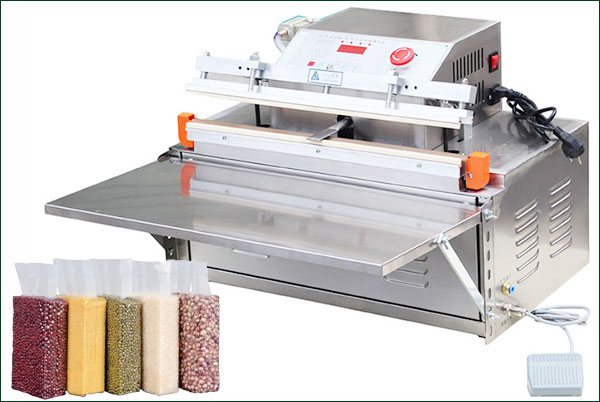 Four Working Modes⋙Multi-Functions
Can be vacuum-sealed
Exhale first and then seal;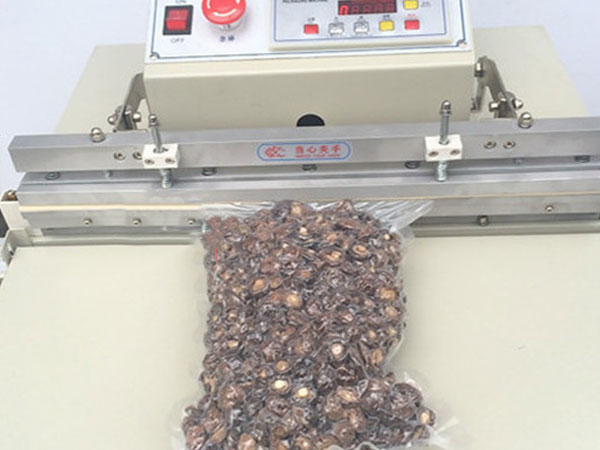 Can be sealed individually
Can be used alone for bag sealing, the width of the heating piece is 8 mm;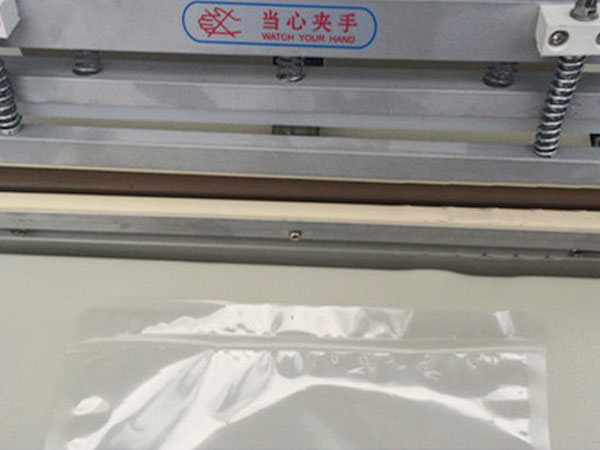 Can be inflated individually
This function requires an external air pump. The machine only provides an air source interface and inflation function settings. If you need to fill in inert gas, you need to purchase an additional air source;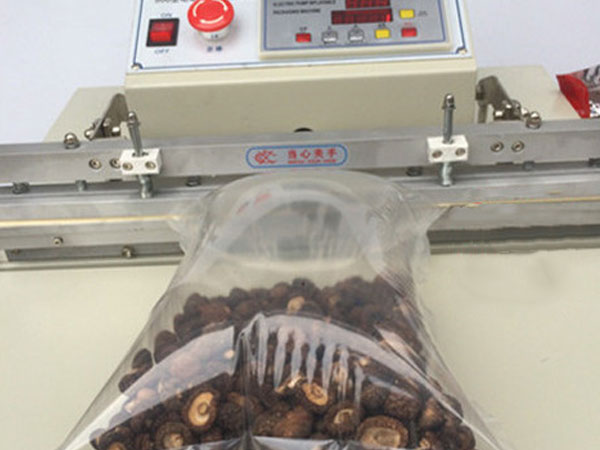 Can be pumped first and then inflated
First, extract the air from the bag, and then fill it with inert gas. The machine only provides a gas source interface, and you need to purchase an additional gas source;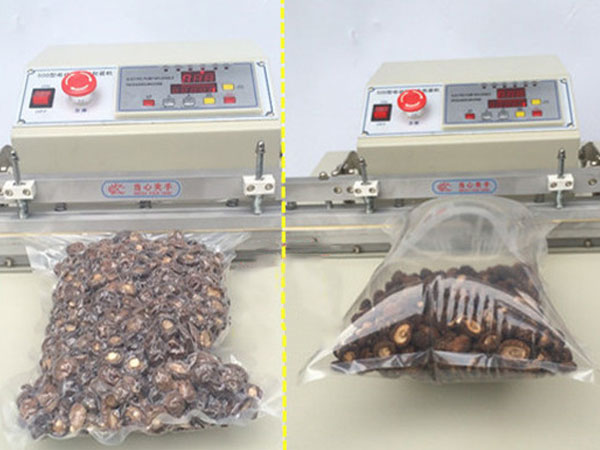 DZW-500 Desktop Plastic Bag Vacuum Sealer Parameter
| | |
| --- | --- |
| Model: | DZW-500 |
| Power | 1kw |
| Dimension | 500*340*450mm |
| Weight | 50KG |
| Voltage | 220V/50HZ |
| Packing speed | 3-6 pcs/min |
| Sealing size | 480*8mm |
| Max. packing size | 495*300mm |
| Material | Stainless steel |
Desktop Food Rice Vacuum Packing Machine Features
One machine for multiple purposes
Can be sealed separately/can be vacuumed/can be inflated/can be vacuumed first and then inflated;
Industrial-grade large vacuum pump
Using a high-quality industrial-grade vacuum pump, the air pumping speed is fast and the vacuum effect is good;
Smart control panel
It adopts fully automatic microcomputer control, and the entire process is displayed with operating indicator lights on the panel. The operation is simple and clear, which greatly improves work efficiency and safety.
Increase oil/water/dust filter
When vacuuming, it can effectively filter the oil, and water/dust in the product, and the oil and water are quickly separated. The vacuum oil and water will not enter the vacuum pump, thus making the vacuum pump stronger and longer in use.
​
With the rapid changes in modern lifestyles, people's ways of preserving and storing food are also constantly evolving. In this situation, the desktop external vacuum sealer packaging machine becomes an important tool for items such as food, rice, and plastic bags. This kind of machine can help keep food fresh, prevent oxidation and deterioration, and also extend the storage time of food. Therefore, it plays a very important role in modern homes and commercial places. If you are also interested in this kind of vacuum packaging machine, please feel free to leave a message with us online for more detailed information!!