Description
Small scale perfume filling machine is a kind of equipment used to fill perfume into bottles. It uses a special pump, namely a peristaltic pump, to achieve the filling process. A peristaltic pump, a pump that pushes liquid by compressing and releasing a hose, has a number of advantages that make it ideal for filling perfume.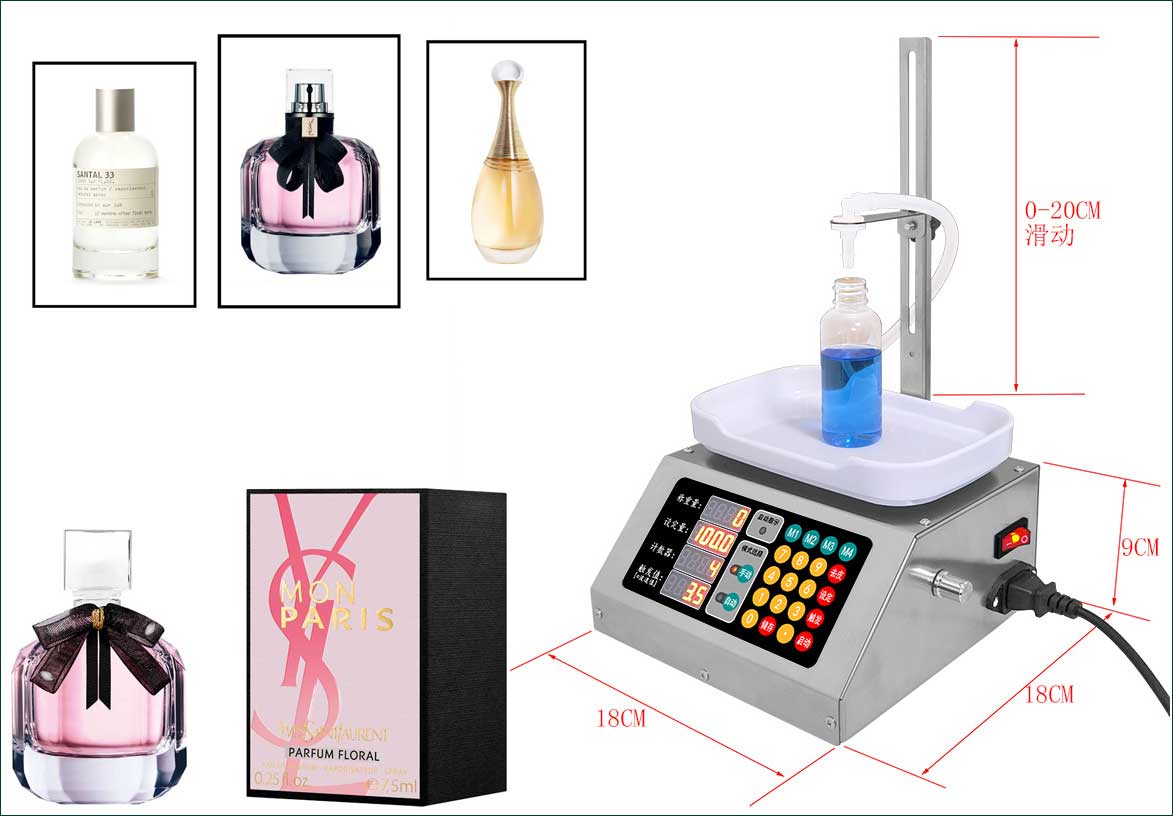 Peristaltic Pump Perfume Filling Machine Advantages
First, peristaltic pumps have good flow control capabilities. It can precisely adjust the flow rate according to the needs, ensuring that each bottle of perfume can be filled accurately. This is very important to maintain product quality and consistency.
Second, peristaltic pumps can avoid cross-contamination. Due to the working principle of the peristaltic pump, the liquid does not come into contact with the mechanical parts of the pump, thus preventing mixing or contamination between different batches of perfume. This helps maintain the purity and high quality of the product.
In addition, peristaltic pumps also have good corrosion resistance. Fragrances often contain various chemical ingredients, some of which may have a corrosive effect on the pump material. The peristaltic pumps are made of corrosion-resistant materials so they can work reliably for long periods of time, reducing the need for repairs and replacement parts.
Finally, peristaltic pumps are easy to clean and maintain. Due to the relatively simple structure of the peristaltic pump, the cleaning and maintenance work is relatively easy. This is very important to keep the equipment in good working order and prolong its service life.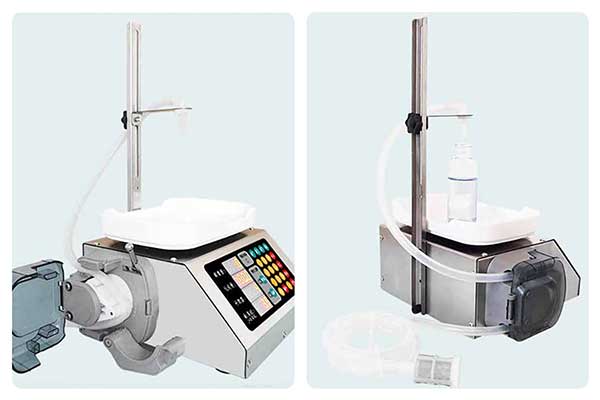 CSY-1200 Liquid Filling Machine Features
1. Panel display: Weighing weight, setting amount, counter, trigger value, and flow rate value, using LED digital tube display;
2. CSY-1200 Peristaltic pump liquid filling machine each model has an English version, with foreign plugs and English manuals;
3. Peristaltic pump: Pump water by squeezing the water pipe, that is, the roller squeezes the hose from the outside of the hose to squeeze the liquid out, and the liquid only passes through the water pipe. Clean and pollution-free, easy to change tubes, easy to clean;
4. Basic functions: Real-time weighing, overload alarm, automatic counting, automatic start, automatic speed reduction, automatic stop, data storage, flow rate adjustment, weight calibration, quantitative filling according to time, factory reset, and other functions;
CSY-1200 Peristaltic Pump Perfume Filling Machine Parameter
| | |
| --- | --- |
| Model | CSY-1200 |
| Recommended filling | 2-300g |
| Maximum weighing | 800 g |
| Division value | 0.5 g |
| Pump type | Peristaltic pump |
| Maximum flow rate | 1.2L/min |
| Filling error | ≤0.1-0.5g |
| Stand height | 0~20cm |
| Water pipe material | silicone tube |
| Water pipe specification | 6*9 mm |
| Water pipe length | 1.5 m |
| Host size | 18*18*12 cm |
| Packing size | 35*23*19cm |
| Package weight | 2.5 kg |
| Rated power | 20W |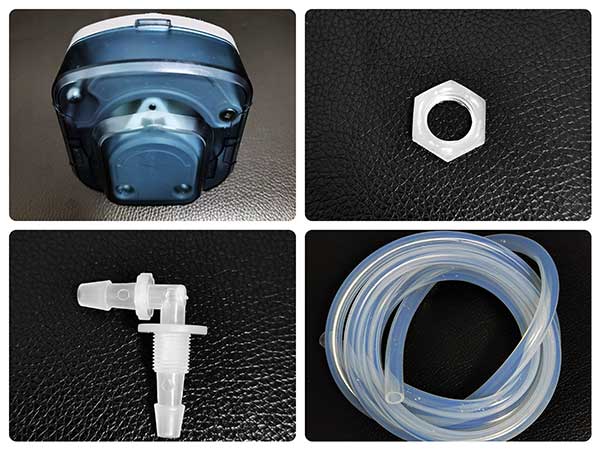 Peristaltic Pump Filling Machine Details
Sliding Hose Brackets
0- 20cm adjustable;
stainless steel body
The casing, bracket and tray are all made of stainless steel;
Silicone hose
Water pipe specification: 6*9mm, water pipe length: 1.5 meters;
Peristaltic pump
Easy to change the tube, no smell, no mutual pollution, easy to clean, high temperature resistance, acid and alkali resistance, corrosion resistance;
Weighing
Using electronic scales with high precision and responsiveness as the measurement standard, its performance can surpass all time-quantitative methods;
Perfume filling machine equipped with peristaltic pump is an efficient, reliable and economical choice. It can ensure the accuracy and consistency of perfume filling, avoid cross-contamination, and has good corrosion resistance and easy cleaning and maintenance. It is a solution worth considering for companies producing high-quality fragrances.