Description
Automatic single head capping machine is suitable for screw caps and glands of various products with anti-counterfeiting rings, without anti-counterfeiting rings, and high-speed production requirements. Equipped with an independent electrical control cabinet, the screw cover is positioned by grabbing the cover. During the capping process, there is no damage to the bottle and no damage to the cap, and the capping efficiency is high. Smooth operation, low noise, wide application range and high capping rate.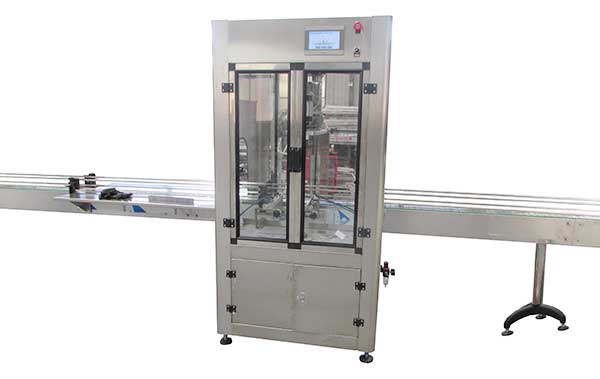 Single Head Capping Machine Advantges
01. High capping efficiency;
02. Industrial brand electrical;
03. Easy mechanical operation;
04. Automatic positioning screw cap;
05. Not easy to damage the bottle cap;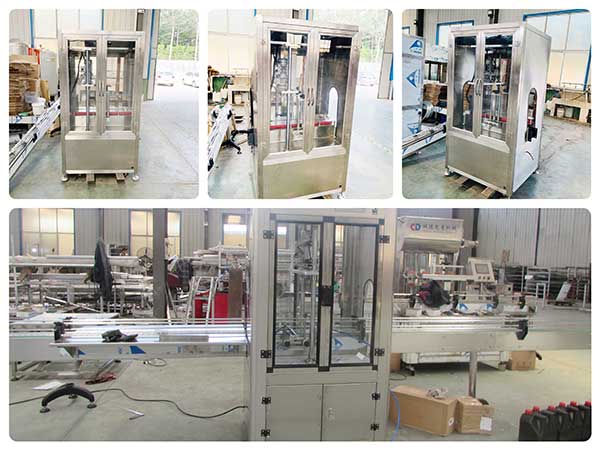 Single Head Linear Capping Machine Features
Linear capping machine, no need to replace accessories, can be used for cap sorting of various caps by adjusting the width of the track;
The new single-head capping machine adopts positioning servo capping controlled by servo motor without damaging the cap, fast speed, stable equipment and high capping efficiency;
Portable capping head design, only need to replace the capping head to meet the production of new bottles. Belt-type bottle cap, stable cap feeding, can add crooked caps and no aluminum foil rejecting device;
This linear capping machine uses a servo motor to control the movement of the hijab up and down. During the capping process, the bottle body is accurate
Positioning, PLC controls the operation of the whole machine, does not damage the bottle cap, improves production speed and stability;
Here is the single head capping machine youtube video working process in our factory for your reference!!
CDNG-1 Automatic Capping Machine Technical Parameters
| | |
| --- | --- |
| Model | CDNG-1 |
| Voltage | 380V |
| Cap diameter | 10-50mm |
| Air Pressure | 0.4-0.6 Mpa |
| Production capacity | 12-32 bottles/min |
| Dimension | L1100*W650*H1800mm |
We can also provide customized canning production lines according to the specific needs of customers. If you have any questions about capping machines or filling machines, please feel free to leave us a message online to get a free quotation!!