Description
The automatic blister packaging machine is a new technology product specially developed for pharmaceutical, health care products, and food companies, which has the functions of packaging, testing, and waste removal. It has the features of a high degree of automation, advanced technology, complete functions, and durability. Suitable for blister packaging of aluminum-plastic, aluminum-aluminum, paper-plastic, and other materials, in line with national GMP requirements.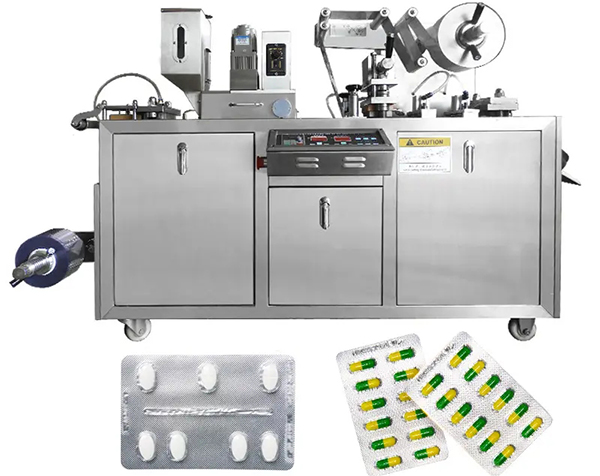 Wide range of applications;
Heating is adopted against plate anastomosis;
The adjustment stroke is synchronized and accurate with one key;
◆Automatic unloading, molds, and automatic feeders can be designed according to different bores of customers;
◆You can choose tangent indentation, batch number printing, waste recycling, cursor alignment, and other devices;
◆The stroke can be adjusted, the mold positioning groove is positioned, the mold can be replaced easily, contact feeding, positive pressure blow molding;
◆Cylinder positive pressure heat sealing, automatic separation of the heat sealing mold after shutdown, no scalding of packaging materials, prolonging the life of the machine;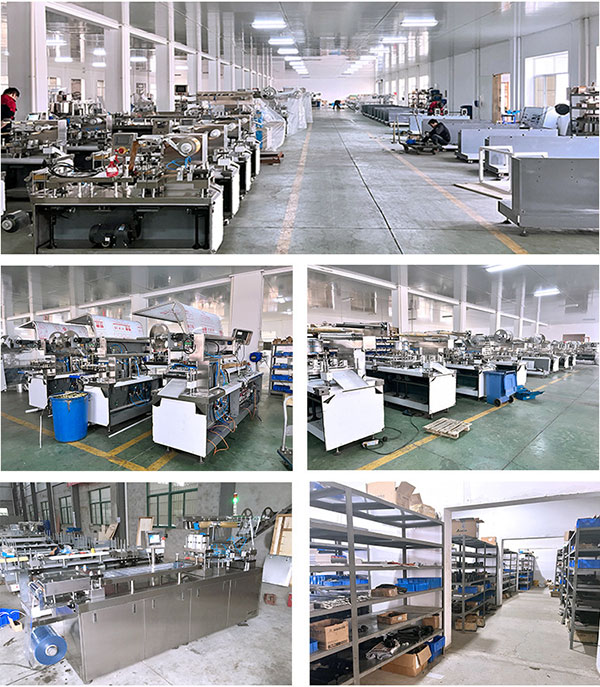 | | |
| --- | --- |
| Model | DPP-80 |
| Punching times(times/min) | 10-33 |
| Capacity(plate/hour) | 2400 |
| Forming area and depth(mm) | 105*70*15 (25 customized) |
| Standard travel range(mm) | 30-80 (customized) |
| Standard plate(mm) | 80×57 (customized) |
| Air pressure(Mpa) | 0.4-0.6 |
| Air consumption | ≥0.3³/min |
| Power | 380V/220V |
| PVC hard card(mm) | (0.15-0.5)*110 |
| PVC Aluminum foil(mm) | (0.02-0.035)*110 |
| Origami(mm) | (50-100)*110 |
| Mold cold | Tap water or circulating water |
| Dimension | 1840*590*1100 |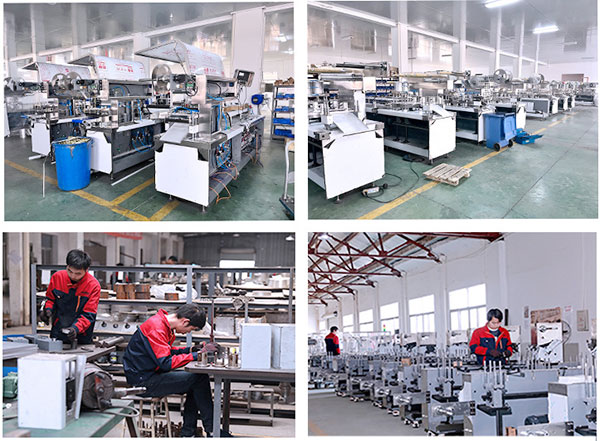 Aluminum foil installation station
The equipment can be applied to different types of pure aluminum foil or any resurrection film. It has the characteristics of good heat sealing and short heat sealing time, which is better than other equipment in the same industry.
Outfeed conveying device
The equipment can be equipped with a discharge conveying device according to customer requirements, and can be connected with other equipment for packaging and self-connection, which has a high degree of automation, reduces labor costs and reduces production risks.
Feeding station
Different types of feeders can be designed according to different material characteristics and sizes, and can also be manually fed. The feeder needs to be quoted according to the difficulty of feeding the items, which is a non-standard customization part.
Touch screen control screen
It adopts internationally well-known brand electrical appliances, PLC, and touch screen control. Compared with other domestic manufacturers' button operation, this equipment greatly improves the operation convenience and stable operation of the equipment.
Plastic film forming station
Through positive air pressure blow molding, the mold can be designed with different shapes of cavities according to different products of customers. Different models of equipment can be used for packaging different types and sizes of items, and the plastic film can be made of PVC, PVDC, PET, PS, PP, and other materials. Additional PVC quick connection devices and PVC large roll installation functions can be added.