Description
A7 Handheld inkjet printer includes a 5-inch high brightness capacitive touch screen, with wide viewing, and smooth and light operation. A7 adopts a full graphic operation interface with a clear hierarchy of each operation function module. Edit interface graphics drag and drop free typesetting, one-click zoom in and out, what you see is what you get, including text, graphics, bar code, time, date, serial number, variable code, and other identification content support. The parameter setting is divided into the general description and detailed setting so that all parameters can be clearly seen and accurately positioned before modification. A7 Handheld inkjet printer also supports USB disks. you can import pictures, text, excel, and print by row.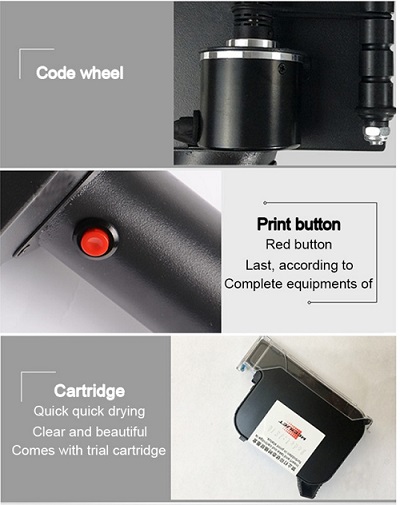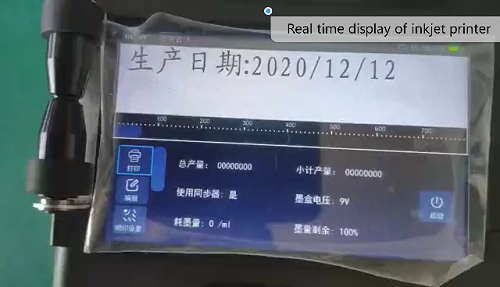 Feature of A7 Handheld inkjet printer
1. Be sure to use the charger(16.8V&1A) which is provided by the manufacturer.Do not use it at high temperatures, or else the battery may be disabled or destroyed.
2. Do not throw away when the ink cartridge is used up, to avoid environmental pollution.
3. A7 Handheld inkjet printer equipment working for a long time will cause static electricity. It needs grounding and an anti-static bracelet when the equipment works.
4. Please use the correct cartridge voltage, or else it will cause to damage.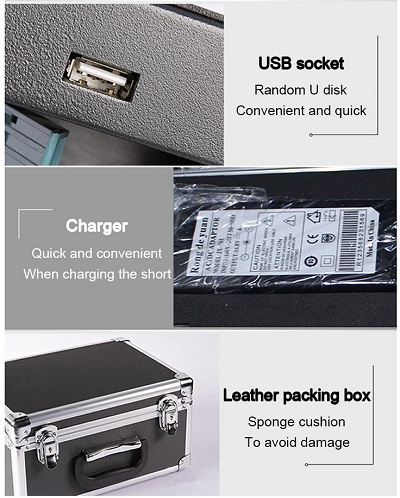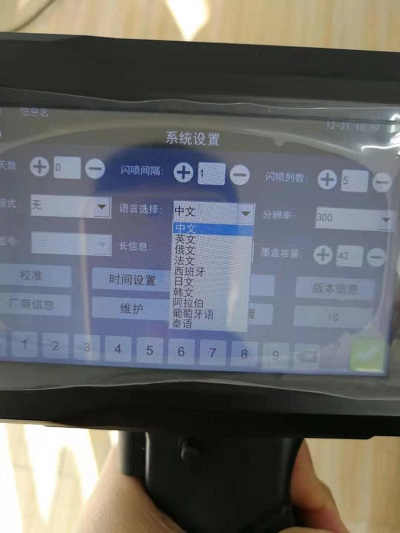 Technical specifications of A7 Handheld inkjet printer
| | |
| --- | --- |
| system | Linux 3.4 |
| LCD screen | 5-inch capacitance touchscreen |
| Vertical resolution | 300 DPI / 600 DPI |
| Speed | max 40m/min character |
| Height | 1.27cm |
| Font | simhei, song, regular, traditional, Arial, DOT, 5×7, 7X9, 10X16, and other |
| Graphics | Bitmap format monochrome or 24-bit color |
| Barcode | 128 yards, UPC code, product code, 39, a job should code, QR codes, DM code |
| Counter | max 8 |
| Deadline | support |
| U-disk import format | TXT/XLSX |
| Information max size | 3 GB |
| Print length | max 2 meters |
| Max segments amount | 5max |
| Work hours | max 18 hours |
| Charging voltage | 16.8 V |