Description
Portable Handheld Printer editing interface graphics drag-and-drop free typesetting, one-click zoom in and zoom out, what you see is what you get, including text, graphics, barcodes, time, date, serial number, variable codes, and other identification content. The parameter setting is divided into the general description and detailed setting, all parameters are clear at a glance and precise positioning before modification.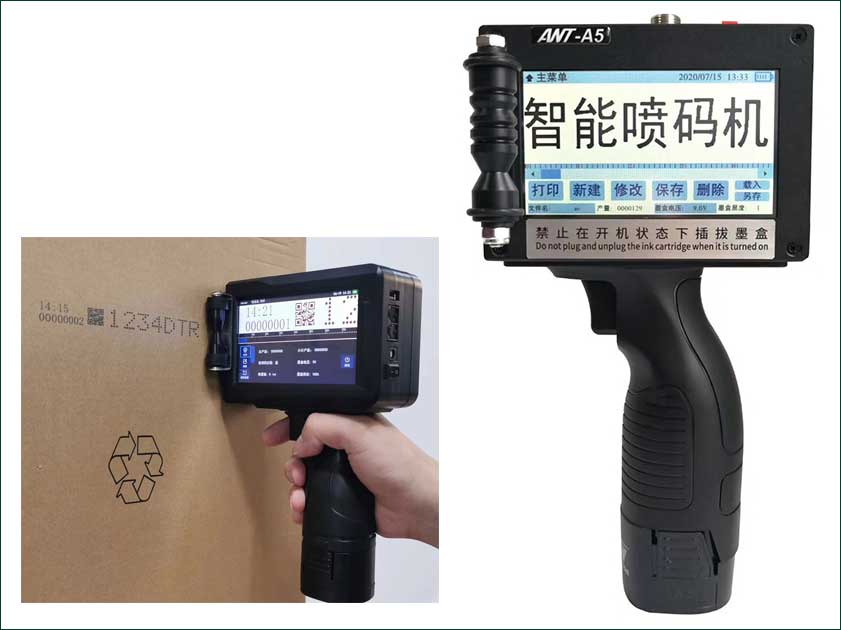 Portable Inkjet Printer Advantages
Convenient
Beautiful and light, easy to carry, 4 lithium batteries, long standby time, 3.5-inch capacitive screen, suitable for long-term continuous work;
Stablize
Brand new injection molded body, strong impact resistance and heat resistance, anti-interference, strong practicability, and various colors can be customized;
Intelligent
Android smart operating system, support wireless transmission, remote control, automatic software upgrade, support U disk import database printing, support external variable information printing;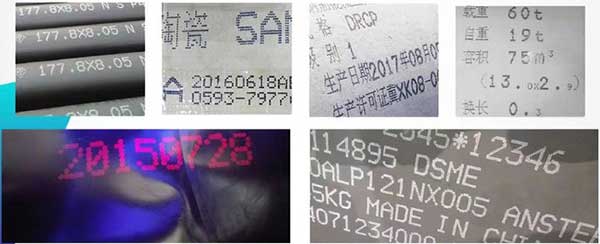 Portable Inkjet Printing Machine Parameter
| | |
| --- | --- |
| System | Embedded operating system |
| LCD screen | 4.3-inch resistive touchscreen |
| Vertical resolution | 300 DPI / 600 DPI |
| Speed | <30 m/min |
| The highest printing character height | 12.7mm |
| Font | HeiTi, Song Ti, Kai Ti, Arial, downloadable and installable |
| Graphics | BMP format 24-bit color |
| Barcode | 128 code, UPC code, EAN code, 39 code, QR code, |
| Time variable | Support variable text, variable QR code, variable barcode |
| Counting variable | Support variable text, variable QR code, variable barcode |
| TXT data | support variable text, variable QR code, variable barcode |
|  Maximum segment printing number | unlimited |
| Charging saturation voltage | 16.8V |
| U disk import format | TXT BMP24 |
Portable Handheld Printer Features
➢Smart one-key open
➢USB wireless transmission
➢ High performance cooling system
➢Extensible ∪disk import information
➢ High performance printing signal output
➢The lithium battery lasts for more than 8 hours
➢It can be charged directly without stopping the machine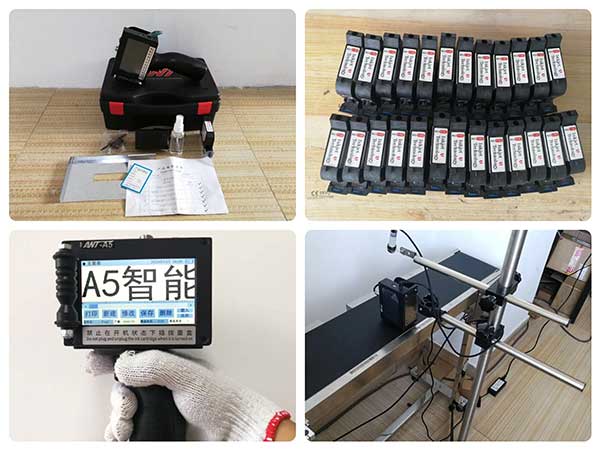 Handheld Inkjet Printer Operation Tips
1. Do not discard the remaining ink cartridges after use to avoid environmental pollution!
2. Be sure to use the 16.8V, 1A standard charger provided by the manufacturer for charging!
3. Use the correct ink cartridge voltage, too high a voltage will cause damage to the ink cartridge!
4. It is forbidden to use or place under high temperatures, otherwise, it may cause the battery to overheat, catch fire, malfunction or shorten the service life!
5. The A5 Handheld inkjet printer is rubbed on the surface of the coated film. If the time is too long, strong static electricity will be accumulated and nowhere to be released. Be grounded, wear an anti-static bracelet and other anti-static treatments!
Hand-held inkjet printers can also be used with photoelectricity, brackets, and transfer tables. Online smart inkjet printers can print numbers, logos, QR codes, and dates. It can be used with various assembly lines to improve work efficiency.
High-definition inkjet printer + original quick-drying ink cartridge (default black) + photoelectric + bracket + transmission table
The portable inkjet printer is a portable printing device with many advantages and application prospects. It has played an active role in improving production efficiency, meeting different coding needs and environmental protection. With the continuous advancement of technology and the expansion of application scope, it is believed that handheld inkjet printers will play a greater role in all walks of life.